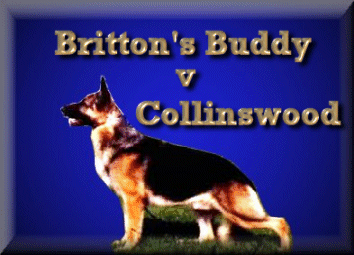 "Buddy"
OFA-GS-63041G43M
GS-EL13290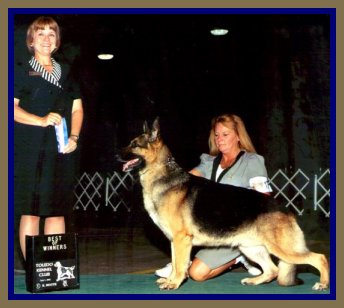 "Buddy"
Buddy was a "Major" away from his Championship!
He has 4 major reserves, kept losing to politics :-(
Buddy was owner/handled and now retired.
Buddy is one of the soundest dogs I know. He has a very handsome male head with great expression and attitude! He is clean coming & going with a flowing stride. Buddy has full detention with dark eyes, tight feet with short hocks, strong pasterns and GOOD ligamentation.
Pat Lukos co-owns Buddy with us.
Buddy is available at limited stud. VC/BC a must. Call First day please.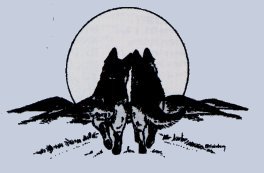 PEDIGREE For:
Brittons Buddy V Collinswood
Parents
Grandparents
Great-Grandparents
CH Stash Of Fran Jo OFA
CH Pete of Fran-Jo OFA
CH Ticket Man Of Fran-Jo OFA
Cimi Of Fran-Jo
Ken-Delaine's Adria
Ken-Delaine's Primero V Omni OFA
Bramblewood's Diedre V Nochee II OFA ROM
Brittons Allegro V Collins
Chlomaxsis Presley V Crimson
CH Hoheneichen's Flag ROM
Schokrest Flying Magic OFA
Ber-Jan's Heller Of Kaleef OFA
CH Proven Hill's Banker Of Altana OFA
CH Berjans Brooklyn V Younghaus OFA

Logo, picture frames and bars created by Jomari Web Design and are the sole property of Von Charisma Shepherds. If you desire to use any graphics or photos from this page, please ask us for permission. Copyright 2001.